Imagine endless blue skies, sprawling fields and foothills, and a long horizon full of majestic mountains, sparkling in the rising sun. You don't have to imagine – this can be your everyday experience when you live in Sundre, Alberta!
Sundre is a town of about 2,800 people, located approximately 100 km to the northwest of Calgary on the historic Cowboy Trail. Industries like ranching, farming, forestry, and energy dominate the area, with the laid-back pace of life calling out to many people who want to get out of the city. Despite the small-town feel, there are still plenty of amazing events and attractions for residents in and around the community. There's something for everyone in Sundre! 
Sundre and its people take great pride in being one of the most beautiful and well-planned communities in the province. In fact, in both 2019 and 2021, the town scored five full blooms from the "Communities in Bloom" program, which recognizes efforts to beautify, preserve, and enhance natural elements within municipal areas. This highlights the large role that the natural world plays within the town and its surroundings. There are about 2,000 campsites within just 10 miles of the town's centre, many of which are connected on a large network of hiking and biking trails. 
Because of this, each year millions of people pass through on their way to the mountains. Sundre's location near the intersections of Highways 22 and 27 make it a popular route for those going to Jasper National Park, especially as it is one of the only places to cross the Red Deer River in the area.
Luckily, residents don't have to go that far to enjoy themselves and have a good life. Two schools – River Valley School (K-8) and Sundre High School (9-12) – cover the area's educational needs, while a hospital (the Myron Thomson Health Centre) covers medical necessities. A public arena offers space for public skating and local hockey games. There's a fitness centre and aquaplex, ball diamonds, golf courses, museums, performing arts centres, and plenty of other cultural facilities, as well as several churches to choose from. Add in some bakeries, pubs, and mom-and-pop restaurants, and you've got a whole lot of charm.  
Around Sundre, people take part in all kinds of activities: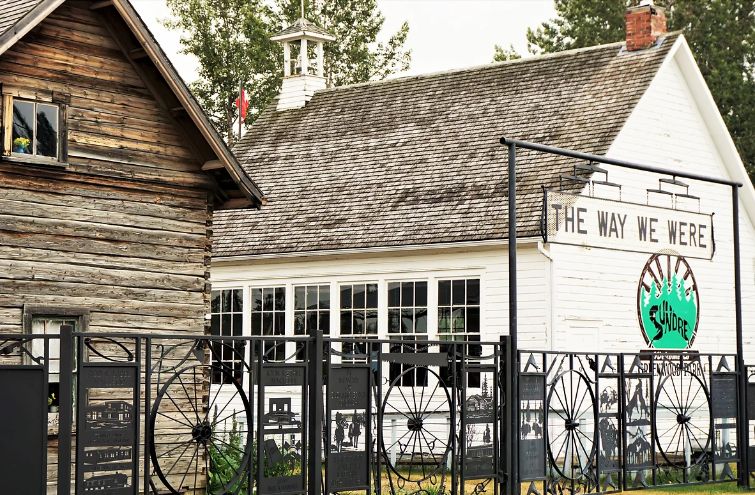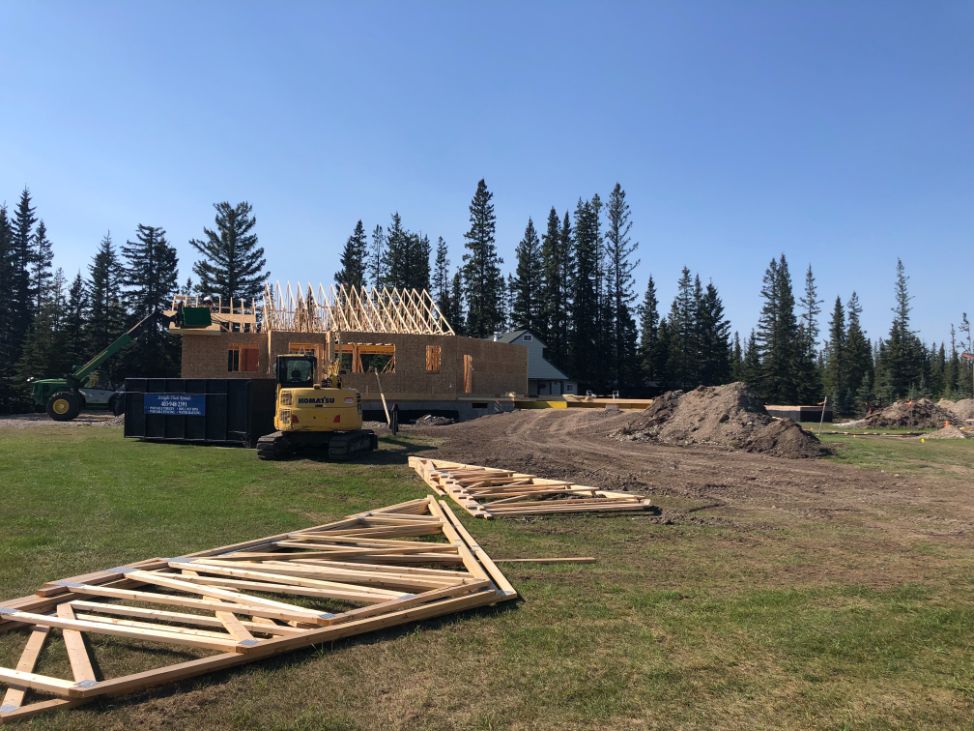 Building a Custom Home in Sundre
You can not only enjoy living in one of the most beautiful landscapes in Alberta – you can do it in a beautiful home that you design yourself. Whether you want to watch the sun set over the mountains from your patio or you simply can't wait to get a bigger garage, building a custom home allows you to make the most of every square foot of your space. Sundre has all the infrastructure you need to make your dream home a reality.
Sundre residents get many utilities covered in a single bill – natural gas, water, sewer, waste, and recycling services – and the town is currently working with Xplornet to lay fibre-optic cable in the area. Peace officers, Animal Control, and a local fire department also monitor the town and any emergencies that might arise. There is snow removal service, options for TV and electricity providers, and plenty of incentives for entrepreneurs to launch a small business, if you've been thinking of starting something new. All that's left is to figure out where to put your new home and what you want it to look like!
Thomas Built Homes in Sundre, Alberta
If you love being close to nature and minutes away from some of Alberta's greatest adventures, life in this small but popular town could be just right for you. If you want more information about how Thomas Built Homes can get you settled into this amazing place – in a new home where every detail is designed for you and your family – simple reach out and let us know. We will walk you through the process, daydream with you, and take the first steps on a journey that ends in a place you'll truly call home. We can't wait to bring it to life!