Life in Rocky View County, Alberta
Custom Homes in Rocky View County
What comes to mind when you hear the name, "Rocky View"?
Here in western Canada, it can only be one thing: a place where you can catch a glimpse of the majestic mountains on the horizon. A place with miles of prairies, plains, and hills, all under a big blue Alberta sky. A place that more than 40,000 people already call home – and you can too!
Rocky View County, shaped like an upside-down U around the city of Calgary, is just over 3,800 sq. km of rural acreages, farms, hamlets, villages, and towns. It stretches from Ghost Lake near Cochrane all the way to Langdon, and from Bragg Creek in the southwest to Beiseker in the northeast. In between, it's got plenty of great activities and benefits for every resident, which is why we love creating custom Thomas-built homes across the region.
Life in Rocky View County, Alberta​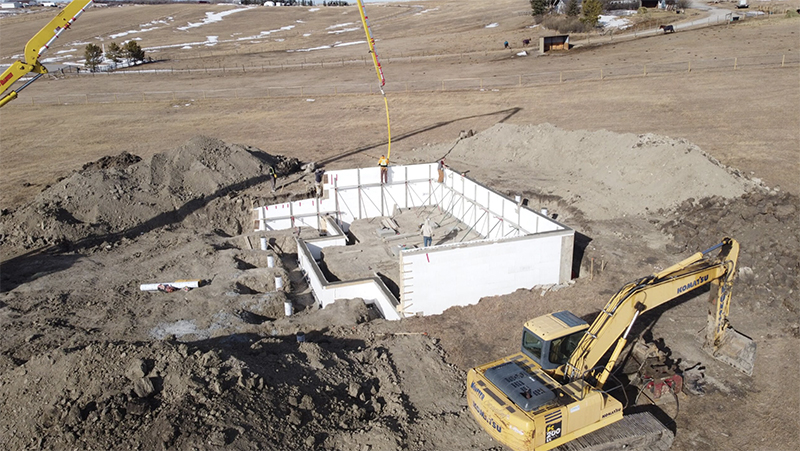 Why Thomas Built Homes Loves Rocky View County
The stunning views of the Rockies and a quiet, peaceful lifestyle are just a few of the perks of life here in the county. Because it covers such a large area, with so many different communities and attractions of all sizes, you're never too far from something fun – and connections to several of Alberta's most important highways (1, 2, and 9) help you get there faster, too.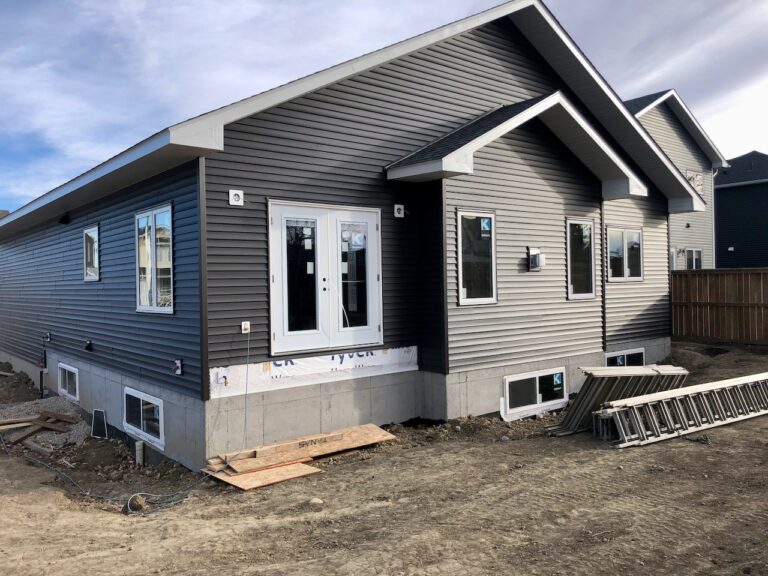 What to Know About Living in Rocky View County
With more than 40,000 residents, Rocky View is the most populous municipal district in the entire province – and that shows in the services that are available. Though spread out over an area nearly five times the size of Calgary, county services are robust and well-developed, making this an attractive place to live, work, retire, or raise a family. It's all up to you!
Living here, you can expect a dedicated road maintenance fleet that goes above and beyond basic grading, and even offers a free annual dust control program if you live next to a gravel road. There are enhanced recycling and garbage processing facilities all throughout the county, including specific events for collecting agricultural, hazardous, and holiday waste. You can count on ground ambulance response and seven fire stations for emergencies, as well as a county-wide "Safe & Sound" notification service for emergency alerts.
Depending on where in the county you are, you may be able to get drinking water from the county itself, from one of 70+ private or co-op suppliers, or a private well on your property. For electricity, internet, natural gas, and other utilities, you have plentiful choice when it comes to providers – you can absolutely enjoy the same amenities as the city, without any of the traffic, smog, noise, or stress!
Get a Custom Home in Rocky View County
There's so much to see and do in this part of Alberta that it would take years to experience it all. That's just one more reason to settle down here and feel the full effect of small-town, rural living – all without being too far from everything you could ever need in the city.
If you're interested in building a custom home of your own, reach out to Thomas Built Homes to learn all the ins and outs of the whole process. From the first sketch of the foundations to the final coat of paint, we will take your vision and turn it into a livable, wonderful home for you and your family. If you're already ready to move, we might even have a "Move-In Ready" home waiting to impress you. Whatever speaks to you and turns your next house into a home…we're here to make it happen!