Just northwest of the city limits, spread across hundreds of acres of rolling hills and prairie, the rural community of Bearspaw is waiting for you!
This unincorporated area of about 5,500 people can be reached by heading out of Calgary on Crowchild Trail/Highway 1A towards Cochrane. Sprinkled around the municipality are many small businesses and shops, amazing views of the mountains, and majestic homes built for people just like you – those who saw the potential of a satisfying life beyond the big city. From growing families to fresh retirees, Bearspaw is the perfect place to call home!
Custom Homes in Bearspaw​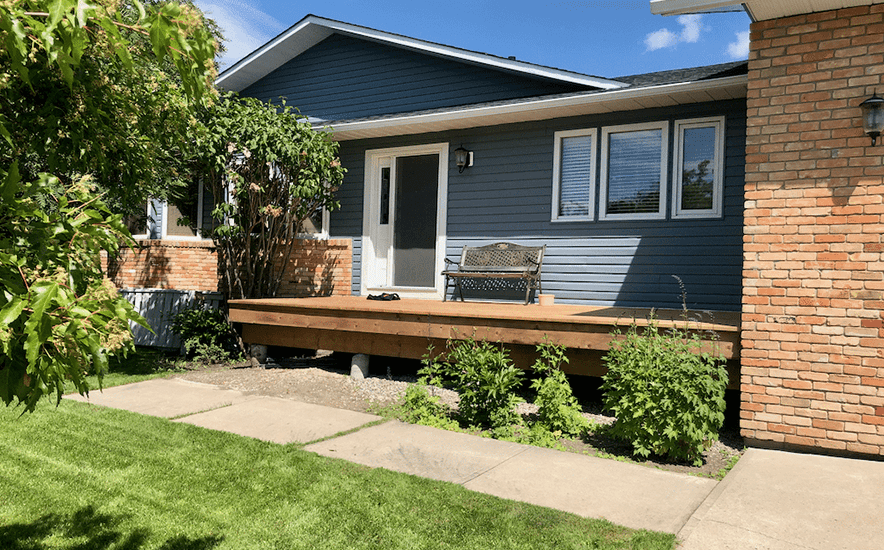 For people who prefer a more rural way of life, Bearspaw has an excellent combination of acreage living, environmental perks, and useful services. Unlike other towns we build in, like Carstairs or Airdrie, this community is less centralized, with a greater focus on the lifestyle and setting. There is just one school for grades K-8, the Bearspaw School, and then Cochrane High School for students in grades 9-12.
Residents who work in or go to the city often will find easy access to the northern neighborhoods on Crowchild Trail, Rocky Ridge Road, Sarcee Trail, Symons Valley Road, and several other paved connectors, as well as Tuscany C-Train station. These connect with other main routes like Stoney Trail and Country Hills Blvd., meaning it's easy to get anywhere in the city that you need to go within a short drive. You won't have to go that far to find great amenities. The stores, restaurants, and services of the city are just a few minutes from home if you need them.
Around Bearspaw, there's plenty to do for everyone, too:
Take in the views around

Big Hill Springs Provincial Park

, which has walking paths, natural features, foothills, and waterfalls

Cross Highway 1A to visit

Glenbow Ranch Provincial Park

, with more than 3,000 acres of protected land along 40 km of paths next to the Bow River

Practice your swings at the

Bearspaw Golf Club

, just outside Calgary along the highway

Get a unique gift at

Traditional Stitches

, a needlepoint shop

Enjoy community events at the

Bearspaw Lifestyle Centre

 

Find your congregation at the

Rock Pointe

or

Centre Street Bearspaw Campus

churches

Follow Symons Valley Rd. to the

Ranch Market Store

, providing locally grown produce and vendors

Pick up the art of horse riding and care at

Mission Acres

, a full-service stable

Relax and be in the moment after a session at the nearby

Willow Massage Clinic

Keep your ATV, motorbike, or snowmobile in tip-top shape with the expert service of Bearspaw's own

Rhyno Tuned Motorsports

shop

Go shopping in Cochrane, Royal Oak, Sage Hill, or other accessible neighbourhoods just down the road
Though Bearspaw continues to be a popular place to build a home, it is unlikely to become a crowded community anytime soon. People here have plenty of space to live and thrive, and no cookie-cutter plans can interfere with that!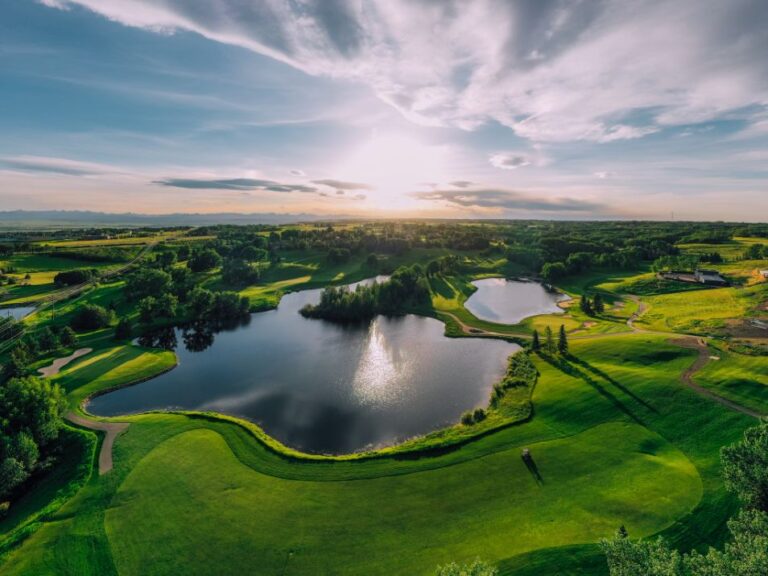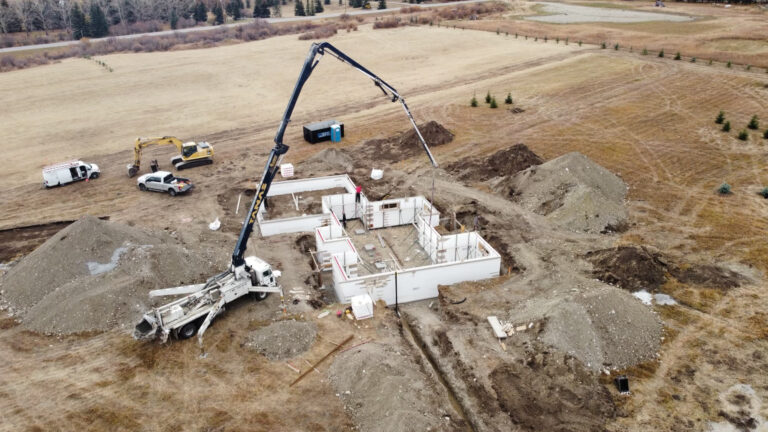 Building a Custom Home in Bearspaw
New dream home. Take advantage of the gorgeous mountain views with large, west-facing windows. Use the natural hills to create a stunning layout with a walkout basement. Plan a dedicated, protected space where you will keep your livestock, RVs, or hobby shop. Let your imagination run! Living in Bearspaw is a great investment for the future.
Bearspaw has a full-time fire station at the intersection of Highway 1A and Lochend Road, and ground ambulances through Alberta Health Services. However, because the area is unincorporated, utilities like water, electricity, and waste management vary depending on the site. Most water service is through local co-ops or by well, for example, and you will be able to choose a power provider. Gas service will likely be through Cochrane Lakes Gas Co-op.More information about utilities can be found on the Rocky View County website.
Thomas Built Homes in Bearspaw, Alberta
The best parts of city living without actually being in the city – that's what life in Bearspaw is all about. If you're curious about starting fresh in this exciting, spacious area of southern Alberta, let us know and we'd be happy to explain the entire process of designing your new home. From the first scribbled notes on a page to the finishing touches on an accent wall, Thomas Built Homes turns raw materials into richly detailed homes that you can easily spend a lifetime in!